Explore & Discover
The museum "Mine Cockerill"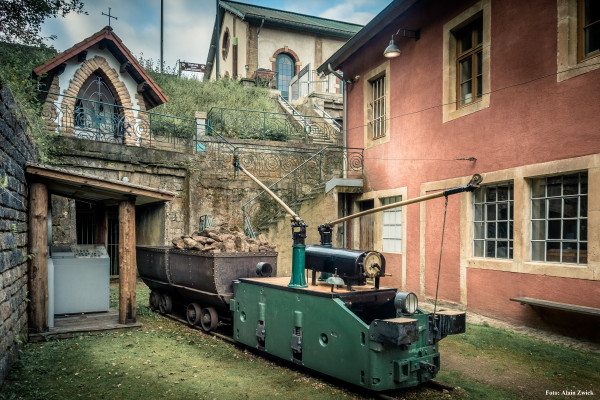 Discover the restored mining site called "Katzenberg" at the Ellergronn and marvel at numerous artefacts from the former iron industry.
On this guided tour, you will explore the restored mining site and a museum in which one can find fossils, minerals, mining tools and numerous other genuine artefacts from the former iron industry.
Informations
Organizer
Centre nature et forêt Ellergronn
Please bring the following
Sturdy shoes and weather adapted clothing
Location information
Follow the signposting
Other information
This is a group-ticket
Please note that a group of at least 8 people is needed to follow your request. This request must be submitted at least 15 days before the desired date.
Please plan at least 2 hours for this tour / activity / workshop.
In order to give you our best service, we ask you to be on time and inform us of any divergence concerning the program we agreed on.
Public transport
TICE - Line 12 Bus stop: Place Pierre Ponath
Parking
There is an eco-friendly parking 100 m away from the centre.
Location
---
Highlights
Industrial heritage
Mine entrances
Authentic artefacts
---
From 2020-01-14 to 2020-12-31
08:00 - 18:00

Price
90.00€
Duration
1.5, 2 hour
Number of participants
Min. 8 and max. 20 participants
Languages offered
German, French